Since its founding, R2R has assisted victims/survivors from different age groups, ethnicities, locations, organizations, and socio-economic classes.  Sexual abuse is of epidemic proportions worldwide.  R2R travels throughout America and beyond its borders to help victims/survivors get on the road to recovery.  We have worked with those who have been abused on boy scout and girl scout camping trips, in churches and church facilities, in homes, in university dormitories and athletic arenas, in prisons, in schools, in therapists' offices, on public and private transportation vehicles, and a host of other locations.  Sexual abuse occurs wherever there are people.  R2R meets victims/survivors wherever they are in the country and wherever they are in their journey to recovery. We believe that victims/survivors are more comfortable on their own turf, especially in the early stages of recovery, so we make it a point to meet face to face with victim/survivors whenever possible.
Road to Recovery is dedicated to:
Providing direct and indirect services to victims of abuse
Increasing public awareness of the issues connected with sexual abuse
Advocating on behalf of abuse victims
Promoting healing of victims and their families
If you or someone you love is currently in an emergency situation and needs help immediately, please contact us:
Email: roberthoatson@gmail.com
Phone: (862) 368-2800    Fax: (973) 736-0212
All information and correspondence is held in the strictest confidence.
Founders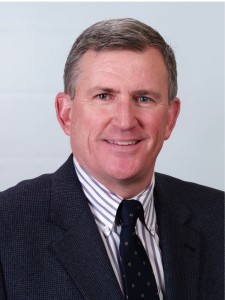 Robert M. Hoatson
A native of West Orange, NJ, Robert Hoatson is president and co-founder of Road to Recovery and a survivor of clergy sexual abuse.  He joined the Irish Christian Brothers at Iona College where he earned a bachelor's degree. He later earned a master's degree from Manhattan College and a Ph.D. from Fordham University. He has held various administrative posts and taught at a number of middle and high schools in New York and New Jersey. In 1991, he was named "Educator of the Year" by the Association of the Teachers of New York City.  In 1994, Hoatson left the Irish Christian Brothers to pursue ordination to the Roman Catholic priesthood.  He was ordained a priest in 1997 and served at parishes throughout northern New Jersey, was Principal of Holy Trinity School in Hackensack and Director of Schools at Our Lady of Good Counsel Parish in Newark.  However, he encountered difficulties with his superiors because of his work exposing clergy sexual abuse cases and cover-ups after founding Road to Recovery in 2003. He was ordered to cease R2R operations, but he believed his work with victims of sexual abuse and their families was an integral part of his calling as a priest and did not back down. As a result, he was suspended from performing priestly ministry, his salary and benefits were slowly withdrawn, and he petitioned the Vatican in 2011 to be relieved of his priestly duties.  The Vatican granted his voluntary removal from the priesthood in 2011. Hoatson has been the president of Road to Recovery, Inc. since its founding.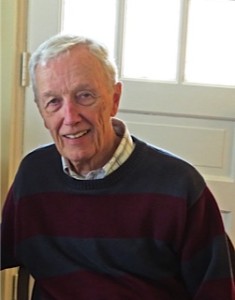 Kenneth E. Lasch
Kenneth is co-founder of Road to Recovery and has been an advocate for survivors of abuse for more than three decades. Lasch is retired from St. Joseph's Parish in Mendham, NJ, where at least two dozen boys were sexually abused by a former pastor. When a few young men came forward to report the crime, Msgr. Lasch immediately offered the victims compassion and consolation, and led their efforts not only to heal but pursue justice from the Diocese of Paterson and other entities.  Msgr. Lasch is a leading advocate for clergy sexual abuse victims in the United States.
Board of Directors
Steven J. Candido
Attorney-at-Law
Rev. Patrick W. Collins, Ph.D.
Trustee, Road to Recovery, Inc.
Dennis T. Hagerty
Attorney-at-Law
Robert M. Hoatson, Ph.D.
Co-founder, Trustee, and President
Road to Recovery, Inc.
William R. Hoatson
Attorney-at-Law
Rev. Msgr. Kenneth E. Lasch, JCD
Co-founder and Trustee
Road to Recovery, Inc.
Fred H. Marigliano
President/CEO, Marigliano & Sons, Inc.
Carrie Prakope
Louis Romano, Sr.
Author/CEO Informa Energy
Debra Segal 
Anthony W. Vasile, CPA/PFS
Vasile & Fronduto, LLP
Advisory Board
Rev. John Bambrick
Survivor of Clergy Abuse and Pastor, Jackson, NJ
Bill Bowen
National Director, Silent Lambs
Jehovah Witness Survivors, Texas
Jeffrey Bradley
Psychotherapist to Abuse Survivors
Milton, MA
Barry Coldrey, CFC
Author and Victims' Advocate, Australia
Thomas Doyle, OP
Victims' Advocate and Author, Vienna, VA
Gary Hayes
Survivor and Founder, "Jordan's Crossing", Kentucky
Theresa Padovano
Director, Voice of the Faithful, Northern New Jersey
Paulette Peterson
Survivor and Psychotherapist to Survivors, Newburyport, MA
William Richardson, MD

Psychiatrist and Therapist to Survivors, Summit, New Jersey
Juan Jose Vaca
Professor of Psychology, Mercy College, New York
Survivor of sexual abuse in Mexico